Calendar URAA and different non-profit organizations of Houston /Texas
---
2017
---
Puppet theater "Khokhloma" presents:
"The Flying Ship"
October 22, 2017, Sunday, at 5 pm
Concert hall "Behind the corner"
9649 Hillcroft Houston, TX 77096
Tickets: $15
In program: puppet show, games with kids, snacks
Information 281-389-7914
---
Day of Unity
Presented by URAA & Russian School of Houston at Russian School of Houston

2834

Jordens Rd

.,

Houston

,

Texas

77084
November 11, 2017, 3:00 pm
2017 marks the 100th anniversary of the Russian Revolution.
United Russian American Association is holding an event Day of Unity, to remember all losses, victories, crushes and still Ц Unity of the people. Unity Day calls for tolerance between various ethnic, age and religious groups.
It is impossible not to mark the revolution at all. This is a global event, and it affected the entire history of Russia and the whole world. The question is as Lenin said long ago: УWhat is to be done?Ф
Bringing to life the hope, tragedy and myths of this revolution, remember Russia 1917 Ц the biggest flame in a world on fire. This is a unique chance to understand stories behind the events that changed the world.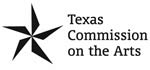 During the event Day of Unity we welcome speakers, children painting competition, costume making gala, theatrical performances and live music by FBB .
281-389-7914 ††Elenа 281-370-1464 Sofia
---
URAA provides art instruction in a hands on environment with a series of two-three hour workshops.
Come and spend time engaged in something you love - exploring your skills and artistic sense in a relaxed and encouraging atmosphere.
More at www.wix.com/presidenturaa/uraa
---