Calendar URAA and different non-profit organizations of Houston /Texas
---
2017
---
Christmas and New Year Celebration for kids
Sunday, December 17, 2:00p.m.
The Westin Oaks Houston at the Galleria, 5011 Westheimer Houston, 77056
The program is in RUSSIAN
Russian Cultural Center Our Texas & United Russian American Association(URAA) invite kids and their parents to the Celebration of Cristmas and New Year
Program:
Puppet show "The Flying Ship" (Russia Puppet Theater Khokhloma);
Kids Dance performance from studio "Angels of happiness", director Angelina Podolskaya;
Dress contest;
Games and activities with Snowmaiden and Father Frost.
Present to every kid!
Tickets: $20 - kids (present included), $15 - adult
BUY TICKETS NOW
---
2018
---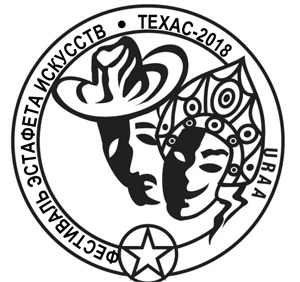 Theater Festival dedicated to the L. Tolsoy, I. Turgenev, and N. Nosov
July 15, 2018 года – preparation.
September 15, 2018 -Grand Opening in Houston.
2 performances and open conference.
November 10, 2018 - celebration of the anniversary of I. Turgenev
November 24, 2018 -Theatrical Performances by novels of N. Nosov and Grand Closing of the festival. Award ceremony with shows, art exhibitions, reading and writing exhibitions etc.
NEW! Theater Festival "The Race of Arts" - 2018 ARTICLE, PHOTO
---
URAA provides art instruction in a hands on environment with a series of two-three hour workshops.
Come and spend time engaged in something you love - exploring your skills and artistic sense in a relaxed and encouraging atmosphere.
More at www.wix.com/presidenturaa/uraa
---