MEET ARTIST
ELENA SUVOROVA PHILIPS
Unique Russian American Art
Dolls that Talk
Sunday, April 24, 2016 | 2 PM
Central Library | 3rd Floor
500 McKinney St., 77002 | 832-393-1313
The creator and designer of the handmade puppets for use by the Russian Puppet Theatre "Khokhloma" will share details about making puppets, demonstrate techniques and answer questions in an informal setting.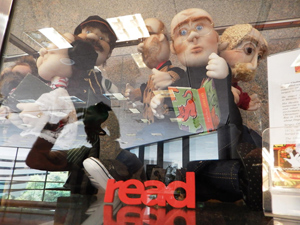 This event is free and open to the public.
Event is subject to change or cancellation.
We appreciate the great support from Texas Commission on the Arts (TCA) to United Russian American Association to preserve our culture, traditions and music.
We would like to make a difference, think globally and act locally. We are doing our bit to ensure that the future for girls is bright, equal, safe and rewarding.